oriana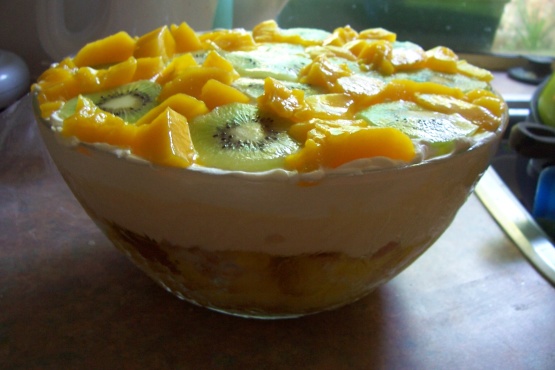 A different version to the usually strawberry flavoured classic trifle I adapted this from a women's weekly recipe where you made your own Swiss roll and custard so I made it a bit easier and quicker but a great tasting trifle
Make jelly according to directions on packet and place in fridge until almost set.
Cut sponge cake in half and spread lemon butter on one half of the cake and then replace the the other half back on top.
Cut cake into square pieces and place in and around trifle bowl.
Sprinkle with sherry.
Pour almost set jelly on top of sponge and refrigerate til set.
Pour custard over jelly refrigerate til cold.
Decorate with whipped cream and fruit.