Mannymom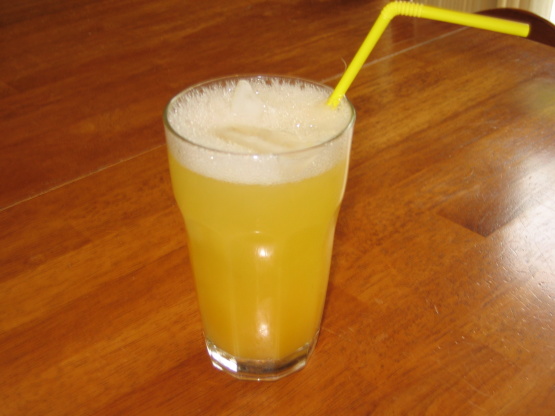 This is a refreshing, frothy citrus drink that's great during the summer months. It tastes a bit like orange sherbert.
1

cup Sprite (or other lemon lime soda)

1

cup orange juice

1

cup ice
Place ice into a tall glass.
Pour orange juice over ice.
Pour Sprite over orange juice.
Note: Measurements are approximate. You basically just want to split the ingredients equally into a glass. You need to pour the Sprite in last in order to get the frothy effect.