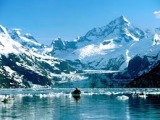 This is such a yummy smoothie recipe. Ina Garten, The Barefoot Contessa, created these. You can play around with different fruits but I really love the tropical spin on these smoothies. Note: When mangos and papayas are ripe, they will actually smell ripe and will be soft to the touch.
Directions
Combine 1/2 cup mango, 1 cup papaya, 1 banana, 1/4 cup orange juice, 1/2 cup milk, 1/4 cup yogurt , 1 teaspoon honey, 1/2 cup water and 2 cups ice in a blender and process until smooth.
Make two more batches , or until all the ingredients are used.
Serve and enjoy!
Reviews
Most Helpful
Wow!! This was my first attempt ever at making a smoothie.....and boy, was I impressed with my efforts! Made for me and my BF for breakfast this morning. Fast, easy, creamy, smooth, and wonderfully tropical! I cut the recipe in half, used vanilla yogurt and went just a little light on the amount of water added. Oh, and I ran out of milk....so used a blend of milk and half & half! (I don't think that hurt anything except my waistline!) Thanks so much for sharing this delightful breakfast treat!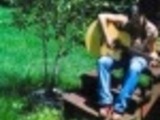 Great recipe for a really delicious smoothie. Just the right amount for two people and it made a wonderful breakfast treat this morning. I used golden mangoes and I used peaches (vs. the papaya) and coconut water (with peach and mango flavor added) vs. the orange juice. Can't wait to make this smoothie again. Made for the Beverage Tag, 2015.

I scaled this recipe down to make two servings this morning for breakfast. It was wonderful!!! I made one slight change, and that was to use half orange juice and half organic coconut pineapple juice blend. The coconut upped the calories and fat just a little...but not enough to care. All the tropical flavors blend so well together... This is one smoothie recipe I will keep on hand for when I am craving something sweet. Thanks so much for posting this very tasty recipe. Made and reviewed for the 44th AUS/NZ Recipe Swap.