Tropical Prosciutto Bites
Heydarl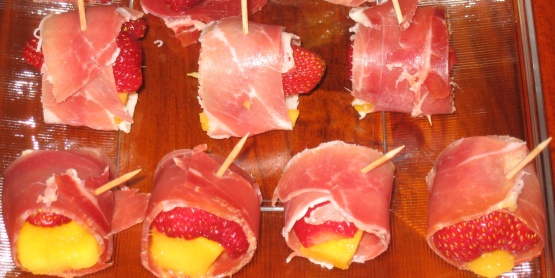 These are refreshing, great at dinner parties, perfect in the summer, I guarantee you will love them.

These were great & easy to make. Unfortunately, my prosciutto was cut a little too thick, but they still tasted good. I used mango, as I made these as part of an Iron Chef-style dinner party & they were a great appetiser. Thanks Pixie for sharing this keeper.
wrap prosciutto around mango and strawberries.
secure with tooth picks.
serve on a plate.