MeliBug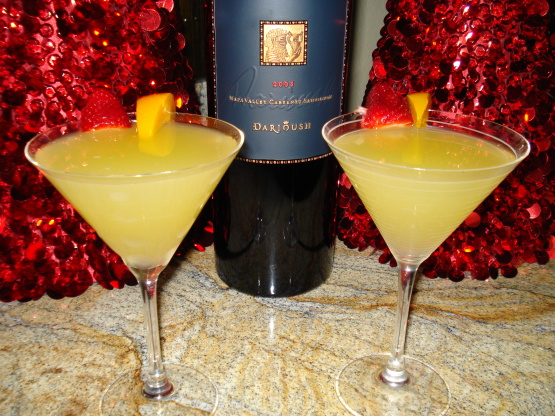 A little splash of beachy breeze to transport you anytime!!

OH WOW! this drink is SOOOOO good and the title describes it PERFECTLY! its so fruity and tropical! my mom threw out the mango nectar so i swapped it with pineapple juice instead and i didnt have mango liqueur so instead of bacardi rum i used mango flavored malibu rum and it turned out DELICIOUS! i will definately be making these from now on!!! thanks mommy diva!
1 1⁄2 ounces bacardi rum
1⁄4 ounce lemon juice, fresh
1 1⁄2 ounces peach liqueur, like Peachtree
2⁄3 ounce mango liqueur

1

dash mango nectar

1

slice mango

1

edible orchid, for garnish
blend with ice and pour into a 5oz cocktial or martini glass and serve.
Garnish with an orchid, or slice of fresh mango.
Enjoy! ;).