dannhill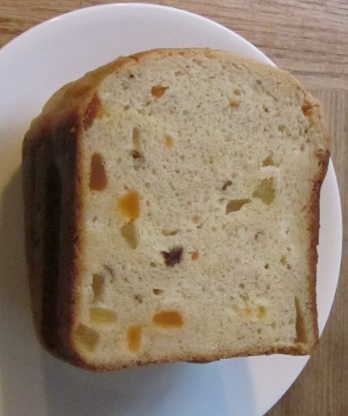 A naturally sweet and colorful bread with a different taste sensation in each bite. Apricots, coconut, golden raisins, papaya, and pineapple make a good combination for the dried fruit mix.

I tried this out yesterday on my new abm, using dried apricot, pineapple, apple and coconut. It's a nice change from raisin bread. Am looking forward to trying it with other fruit combinations. Oh, I baked it on 'normal crust', but think 'light crust' would have been better. Thank you for posting this recipe.
Load ingredients into your machine in the order given.
Bake with the regular, rapid, or delayed bake cycle.