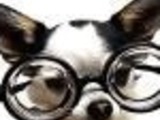 A lush dessert, not as rich as it tastes.
Directions
For the sorbet:.
Combine sorbet ingredients in blender and process till smooth.
Place in freezer container and freeze.
For the papaya:.
Place the papaya ingredients, except rum, in saucepan.
Bring to a boil and simmer till fruit is soft.
Remove fruit and chill.
Raise heat under poaching liquid and reduce by half.
Add rum and reduce till syrupy.
Strain and reserve.
For the coconut:.
Hull and skin coconut.
Shave chips using mandoline or vegetable peeler.
Place on cookie sheet and scatter sugar over the chips.
Bake for about ten minute in 350 degree oven.
For the Dessert:.
Mound two or three papaya slices on each of four plates.
Scoop sorbet onto plates.
Garnish with coconut chips.
Drizzle syrup over the dessert.
Most Helpful
Wow! Absolutely marvelous. I served it to my dinner group. One of the members is a French trained chef. She commented that she was having a TBO (Taste Bud Orgasm)! The only thing I will mention is that I found it important for the mango to be very ripe. However, the papaya should be firm when purchased, as it will soften and sweeten as it cooks. I didn't want it to turn to mush! Thanks for a wonderful recipe that I will make often!
*review is for sorbet only. I had some mango and limes to use up. I have not yet frozen this but it is soo tasty I want to keep spooning it up as is. I'm skeptical that it will freeze well alone so I will be processing it in my ice cream maker. I may repost as a separate recipe so that others will find it.

What a wonderful, fresh-tasting, tropical dessert! The mango sorbet was pure-tasting - with nothing to obstruct the taste of the ripe mango and just enough sugar. I loved the papaya conserve served alongside, and only wished I'd used the whole papaya insted of half. The fruit was delicately spiced and the resulting syrup was super! The coconut chips were a lovely touch at the end. Not only did they provide more tropical flavour, but made a nice visual contrast and added a touch of whimsy to a very pretty plate. This is definitely a dessert one could serve at a fancy dinner, but simple enough to make for everyday. Congratulations, chef!