Tropical Fruit and Nut Coleslaw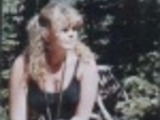 Wonderful fruity cole-slaw to brighten up your summer. Great for pot-luck dinners and picnics.
Directions
Drain pineapple, reserving 2 tablespoons syrup.
Cut up pineapple; set aside.
Combine the reserved syrup with the lemon juice.
Toss banana slices with 1 tablespoon of the juice mixture; set aside remaining juice.
Combine pineapple, banana, cabbage, celery, oranges, nuts and raisins in a large bowl.
Combine the reserved juice mixture with the yogurt and salt.
Add to cabbage mixture; toss lightly to coat.
Cover and chill.
Most Helpful
I truely enjoyed it without the orange yogurt. The flavors where wonderful. Tried to give some to my 5 year old and was too many flavors and textures for her! Will try again with a different yogurt. Thanks!
I seem to be the dissenting vote on this...I think it has potential but needs some slight changes..I will make it again but will omit the mandarin oranges and add more pineapple and more banana..will change the orange yogurt to either banana or pineapple
This was excellent,& a wonderful addition to a potluck dinner. Iarca