Rita1652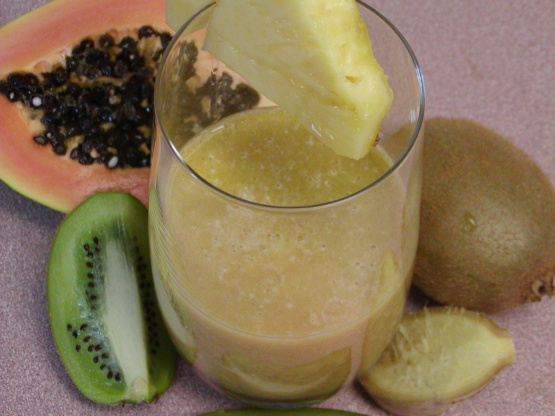 Papaya, Ginger, Pineapple, and Kiwi High in Vitamin C ,potasium, magnesium, protein-digesting enzymes. Helps ease alergies.

I did the same thing as at least one other in not realizing that this recipe was written for a juicer, something I don't have! But, that hardly stopped me from making it & enjoying the wonderful combo of flavors in this drink! Now I want/NEED a juicer! Thanks for another great drink! [Tagged, made & reviewed for a teammate in our raw food group in the Vegetarian/Vegan Recipe Swap]
Wash all ingredients. Place through hopper alternating ingredients. Enjoy!