Boomette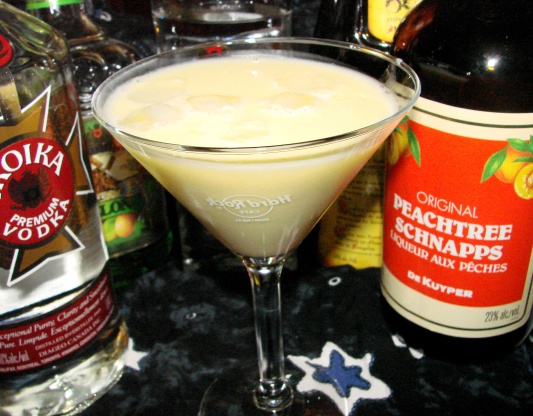 Nothing really martini-like about this drink, except it is served in a martini glass. Doesn't matter because I think it is a great drink.
14.17

g vodka

14.17

g Midori melon liqueur

14.17

g peach schnapps

14.17

g coconut rum

14.17

g Frangelico

56.69

g fresh squeezed orange juice

28.34

g half-and-half
Fill a cocktail shaker halfway with ice; add all the ingredients to the shaker.
Shake vigorously for 5-10 seconds.
Strain mixture into a chilled martini glass; may garnish with a kiwi slice, if desired.