Harmoni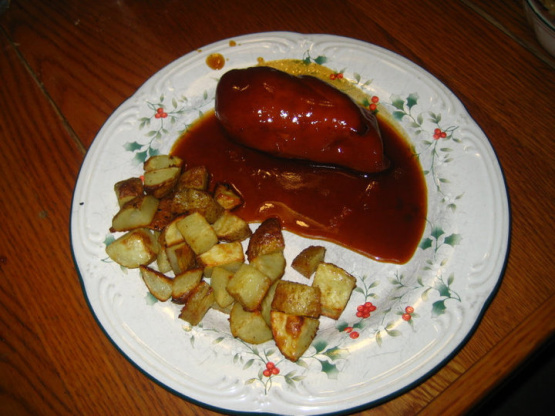 I couldn't find any recipes for a tropical bbq chicken that had all the ingredients I wanted to use so I made one myself. If you want a thicker sauce I would reduced the pineapple juice by 1/2 a cup or increase the flour by a tablespoon.
Saute onion in butter for 5-10 minutes over medium heat.
Add flour and mix until a paste is formed.
Slowly stir in pineapple juice waiting for all juice to be absorbed before adding more.
Add soy sauce, mustard and bbq sauce and stir until dissolved.
Add brown sugar and chili and stir until dissolved.
Pour in chicken broth, stir and then add chicken. Cook on stove until slightly thickened.
Preheat over to 325 and cook with lid on for 1- 3 hours depending on how long you want the chicken to soak for.