loof751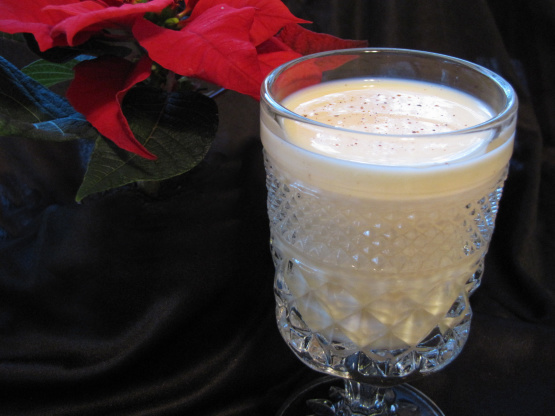 A simple eggnog drink for the holidays. I personally add more creme de cacao to cut down the taste of the Grand Marnier.

Terrific eggnog! I skipped the ice and used Godiva White Chocolate liqueur as that's what I had. I used about 3 oz of eggnog and couldn't resist adding a light sprinkle of nutmeg. Really loved this - great for the holidays - thanks for sharing the recipe!
Pour liquor over ice.
Fill with eggnog and stir.
Serve in a highball glass.