katia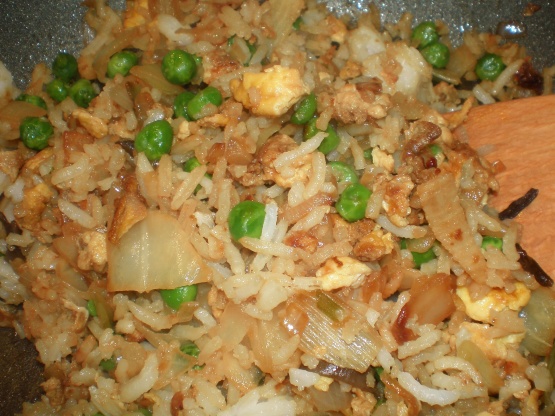 Quick and easy Fried Rice recipe that is good and does not have to have all the veggies.

My younger daughter loves fried rice. She takes it in a thermos for lunch. She really enjoyed this recipe. I thought it tasted very authentic and was easy to put together. I will use this whenever I am making fried rice from now on. Thanks for sharing!
Melt butter or margarine in non-stick skillet.
Add onions and carrots (if desired), and fry until onions are transparent and carrots are crisp.(About 5 minutes).
Add peas and cook for 1 minute more.
Push veggies to one side and scramble eggs in empty side of skillet.
Add soy sauce.
Spoon in rice and mix until well blended.
Fry until steamy and serve.