GaylaJ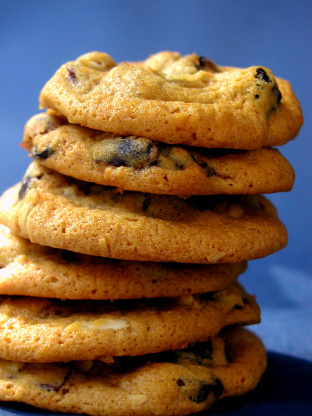 Delicious way to use up dried fruit, or an excuse to go and buy dried fruit!! My BF loves these! Another Cooking Light gem!

With spices and fruit this cookie screams Christmas. I agree with Diana - crispy outside with a tender center. But I will add nuts next time. I am also going to glaze with an orange cookie glaze for some added glitz.
Preheat oven to 350.
Place sugar and butter in mixing bowl and beat until well-creamed.
Add corn syrup, orange juice, vanilla, and egg and beat until well combined.
Combine flour and next five ingredients.
Add flour mixture to butter mixture and stir until just combined.
Add dried fruits and coconut and stir gently.
Drop dough by rounded teaspoonfuls on ungreased baking sheets about 2 inches apart.
Bake at 350 for 12 minutes or until golden.
Cool on pan 1 minute and then remove to wire racks.