Triple Chocolate Mocha Cake
2Bleu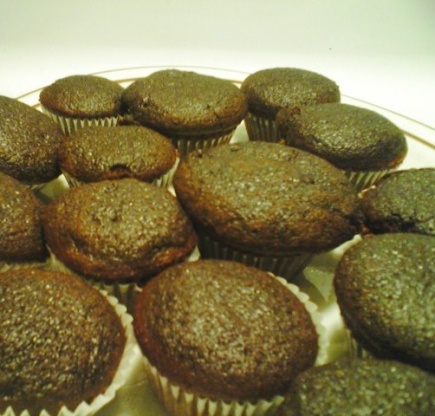 This is just as easy as any cake from a box and much more flavourful. I needed to use up some pantry ingredients and this recipe is what I came up with. The Beau bought some Hershey's SPECIAL DARK Cocoa by mistake, he thought it was hot cocoa mix, otherwise it might not have been a product I would have ever purchased. If you don't have it you could probably substitute another dutch-processed cocoa but your results might not be quite the same as mine. I made cupcakes so I could portion them out to freeze some and they were rich enough to not really need frosting but please frost as you like. They came out as black as night, my co-workers asked what food colouring I added to get them like that, to which I happily replied "None!". The Beau said they were "Too chocolatey and too moist" so count yourself warned, lol. The recipe made 24 cupcakes and would make two 8" round or square cakes, or a 9x13. Adjust your time slightly according to which units you're baking.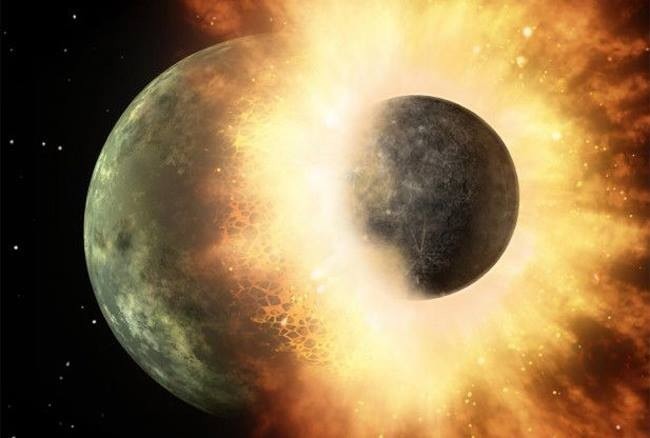 Top Review by 2Bleu
I halved the recipe and it made 48 mini-cupcakes. I love the fact that this is a one-bowl recipe. I opted to use regular cocoa in lieu of the dark, and used semi-sweet chocolate chip morsels in place of the hot fudge topping to get a lava type cake effect. These are very moist and delicious.
Butter 2 8" cake pans or muffin pans, etc, and coat evenly with cocoa powder (I began using my new silicone pans with this recipe and did not need to pre-treat my pans with butter or cocoa).
In large bowl mix together well first 8 ingredients with a wire whisk.
Add eggs, chocolate milk, hot fudge topping, butter and vanilla; beat on medium for 2 minutes.
In a small bowl, mix together hot water and instant espresso, stirring well to dissolve.
Add espresso carefully to cake mix and beat until mixed well, batter will seem thin.
Pour evenly into the prepared pans.
Bake in pre-heated oven at 350º for about 40 minutes or until toothpick comes out clean; it's a dense cake and won't rise as high as you might expect.
Cool in pans 10 minutes, then turn out onto wire racks to cool completely.
Frost or dust with powdered sugar as desired.