Triple Cheese Stuffed Chicken Breasts
Prep 20 mins
Cook 45 mins
Stuffed with lots of cheese and fresh herbs, these chicken breasts make a great recipe for entertaining! Enjoy!
Directions
Rinse chicken, pat dry.
With your fingers, gently separate the skin from the meat along rib edge.
For stuffing, combine cheese, basil, oregano, and lemon-pepper seasoning.
Stuff a little less than a 1/4 cup of the stuffing between the skin and meat of each breast.
Place chicken, skin side up in a 13x9x2 inch baking dish.
Brush chicken lightly with oil.
Bake in a 375° oven for 45-55 minutes or till chicken is tender and no longer pink.
Most Helpful
This one is a keeper. The lemon-pepper seasoning gave the stuffing a really great flavor, and the cheese stuffing was such a nice addition to regular ol' chicken breasts. My only complaint, which can't even really be considered a complaint: I didn't think it would take as long to cook as the recipe stated, but it did. Plan ahead!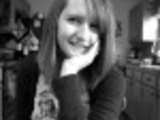 This recipie is so great. The second time i snuck in some tomatos to get my younger brother to eat some vegtables.
I fixed this wonderful low carb dish using goat cheese instead of Ricotta. It is a great dish. Other then the goat cheese, I didn't change a thing.