Katzen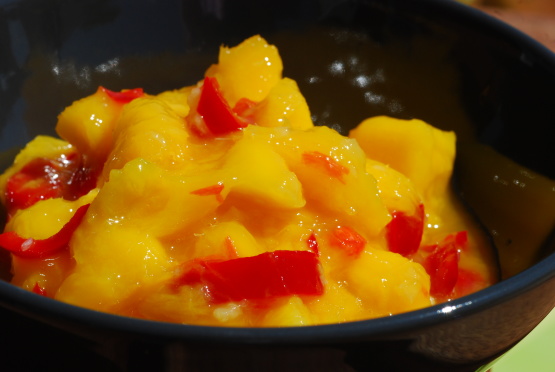 A very simple caribbean salsa which can be stored for up to a month and used as a condiment on vegetables or fish, or just serve it with chips. Not for the faint of heart (or should I say heat!) Of course, the heat depends on the size and heat of your chili. From Sundays at Moosewood.
Peel the mango or papaya, discard stone or seeds, and chop the fruit. Combine with the remaining ingredients.
Spoon the salsa into a jar, cover tightly, and refrigerate. It will keep for a month.