HeidiSue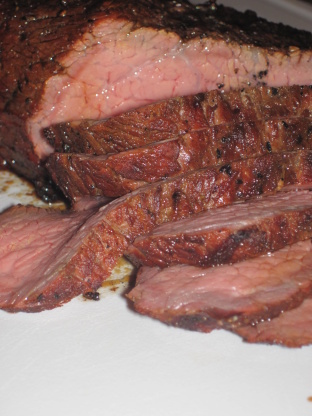 It's our favorite marinade for tri-tip. The original recipe is from the Food Network site, but I've changed it so much that I claim it as my own :) It's SO tender and flavorful!! Marinate for at least 6 hours or over night. This is enough marinade for a 2-3 lb. tri-tip.

We've used this marinate several times and it has a great flavor. One thing I added to it was 2 TB of apple cider vinegar. Think I'd heard somewhere that vinegar is a tenderizer, it seems to add a little extra yumminess:}
Combine all ingredients except tri-tip in a zip-lock bag.
Add tri-tip and marinate in the refrigerator for at least 6 hours.
We grill ours slowly over coals is best, but gas is fine. We will be smoking it this summer too.