Transylvanian Cabbage Pie
Rita1652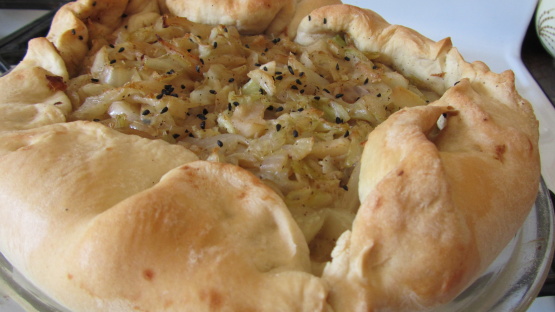 If you like Cabbage and Noodles probably you'll like this too.
raised bread dough

1

kg cabbage
salt and pepper

3 -4

tablespoons oil
Cut cabbage in very thin slices.
Saute in the oil adding the salt and pepper and stirring continuously.
When thoroughly soft and tender set aside to cool.
Roll out the raised bread dough ,.
Put rolled dough, 1/2 inch thick, in greased pie pans and fill with the cooled sauteed cabbage.
Fold overlapping dough, brush with melted butter (or milk or cream).
Cover and place in a warm place to rise again.
Bake at 350° in preheated oven about 30 or 40 minutes.