gailanng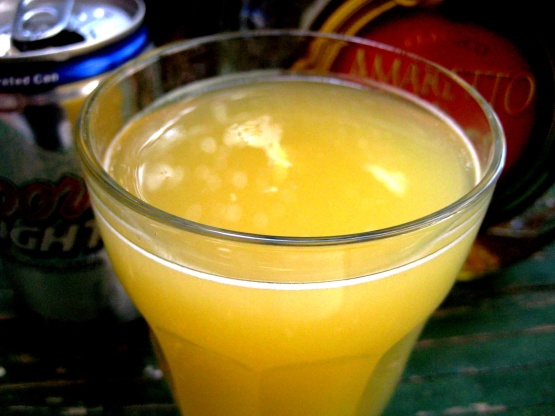 It sounds weird, but it's really good. I'm not a fan of beer, but I can't get enough of this. It's a great refreshing summer drink, and it can easily be adjusted to suit your tastes by changing the ratio of the ingredients. The man who introduced me to it called it a Creamsicle, so I guess someone thought it tasted like one, but to me it tastes more like an amaretto stone sour.
1 1⁄2 ounces Amaretto
1 1⁄2 ounces orange juice

8

ounces light beer
Pour beer into a glass.
Carefully pour in amaretto and orange juice.
Stir gently, just enough to combine.
Serve Cold.