3 Reviews
Use a heavy bottomed pan and make sure that you use paper towels so that the water does not escape. You can soak it for a couple of hours before too.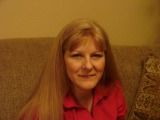 This rice was a bit too dry. Maybe you must soak the rice?? I cooked the rice longer than 5 minutes in the boiling water, approximately 8-9 minutes. I used sea salt, to taste, Indian white basmati rice, a generous pinch Iranian saffron (loved how it coloured some of the rice - I always wanted to do that), sweet butter (unsalted), and canola oil. Usually I have seen rose water mixed with saffron so that would have added a bit more liquid to the rice and not let it be dry. I'd like to try this again with rose water or water sprinkled over top before steaming. Made for Visiting Iran(Persia) in June 2012!%u200F

I am the Argentine best friend and this rice is my husband's and my favorite! The Tadig is the yummiest part.
Traditional Persian Basmati Rice With Tadig