Traditional Knedlicky (Czech Potato Dumplings)
Prep 20 mins
Cook 20 mins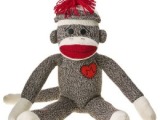 My grandmother taught me this recipe, and she learned it from her mother, who learned it from her mother, etc. I come from a solid Czech/German background, and this is one of my favorite Czech foods. It's really easy, and very filling.
3 cups mashed potatoes (real, not fake, leftovers work great)
3 cups all-purpose flour (I've never tried any other kind, so I don't know how well it would work)
Directions
Fill a large soup pot (not sauce pan, too small) about half full of water and bring to a boil.
Using just your hands, knead together equal amounts mashed potatoes and flour in a bowl until it forms a dough.
Form dough into baseball/tennis ball sized balls.
Carefully, so as not to splash, drop dumplings one at a time into boiling water. Do not over crowd pot. You only want a single layer of dumplings.
The dumplings will sink to the bottom.
Bring water back to a boil and then simmer.
When the dumplings begin to float they're done. Don't take them out of the water right away, let them float for about 5 minutes before removing them.
Remove finished dumplings from water with a slotted spoon and place in a bowl or on a serving plate.
Serve alongside any kind of roast and top with gravy or butter and salt and pepper. Yum!
Leftovers can be cut up into bite-sized pieces.
Reviews
Most Helpful
I never made potato dumplings before but these were so easy to make. Next time I would add some seasoning to the mashed potatoes. My boys and I enjoyed these. Made for Spring PAC 2010.

This is the best food in the world and well-written recipe. My family has these every year on Christmas and my grandmother is very protective of the recipe. My family serves this with sauerkraut. Also, if there are any leftovers, we chop it into small slices and fry it in a little oil with some pork. That's the only way grandpa would eat them. It tastes great!