Traditional Irish Brown Soda Bread
Erin R.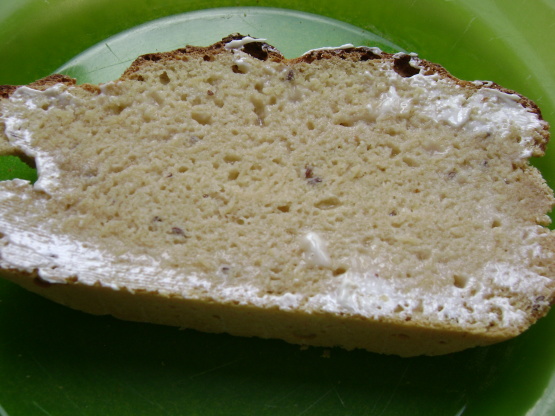 Unlike many of the recipes here, none of the soda bread that I have ever eaten in Ireland was sweet or contained sugar, so here is a recipe for a traditional soda bread from Keith Floyd. This is great with Irish Stew but also a handy recipe to have in reserve for the times that you run out of bread and can't face going to the shops. Do feel free to substiute buttermilk for the sour milk in this recipe.

Yes! Yes! This is the one! I had this at my mom's a month or two ago (don't know where she got it) and have been obsessed ever since. I do use buttermilk in mine and grind the oatmeal up into oat flour, but otherwise it's the same. Not a bit sweet, no silliness with raisins, and the oatmeal just sends it over the top good. The crust on this thing is hard for me to talk about, it is so sublime. I actually just pulled a loaf out of the oven and would mow through half of it if it weren't currently 7:30 at night. Bless you, Kate, for already putting up the recipe. I will continue my passionate affair with this bread until I die. **Update: I have made this bread several times and have found that about 1 3/4 cup of buttermilk and baking 40 minutes works best for me in my climate. Also, everyone remember to let your dough stand still and rest a few minutes to give the whole wheat flour a chance to absorb some of the liquid, then decide from there if you need more flour. It is quite a wet dough, and you don't want to have to throw in a ton of extra flour and end up with a delicious block of wood. Killer recipe! Thanks again, Kate!
Mix the dry ingredients very well.
Moisten with the sour milk to form a soft dough.
Knead lightly.
Form into a round, mark with a cross, place on a tin and bake for 30-45 minutes in the oven at 220°C.