Traditional Iraqi 'casserole'- Tepsi Baytinijan
Jess W.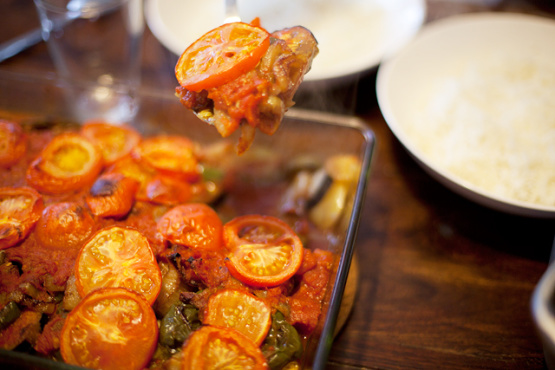 In Iraq Tepsi Baytinijan is a very famous dish. This recipe is from an Iraqi blog on the 'net & is absolutely delicious. The recipe is easy to make...........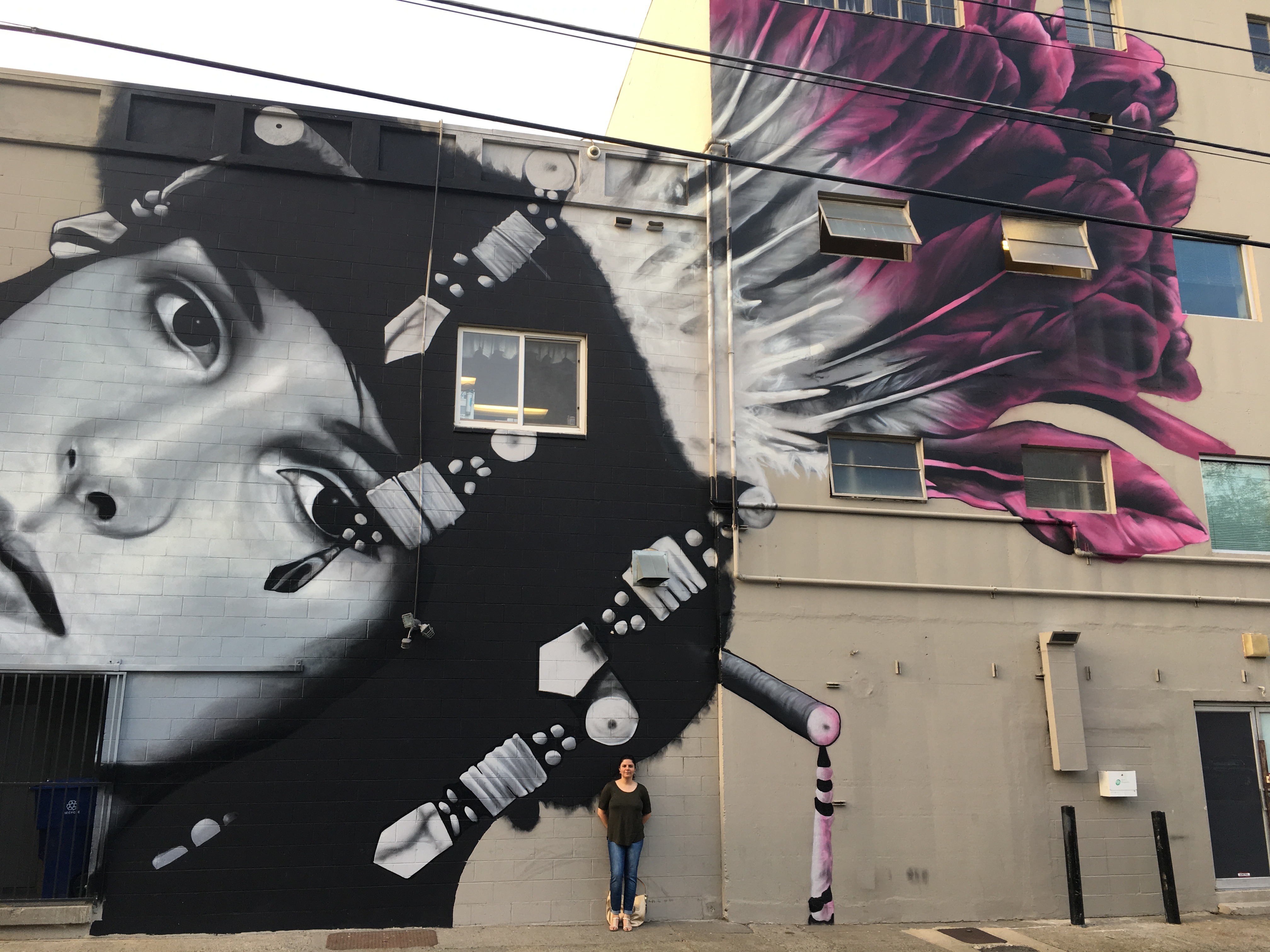 this casserole is by far the most popular casserole in iraq, and here are my notes: 1-we either use ground beef or bulgur kibbeh in this casserole which are both tasty 2-you have the option of just frying the eggplant and leave other ingredient raw. 3-we make this casserole in a round casserole dish (made of aluminum or metal), arrange the onion rings, then we fry the eggplant rounds and put them in the casserole dish as they set, then we put the potato slices(fried or raw) then the tomato rounds. 4-sometimes we put 1 green bell pepper strips between the layers for flavor which goes really well with the casserole. 5-you also have the option of putting the dish on the stove to cook it and not in the oven, which most of us here in iraq do. 6-you also have the option of eating it with iraqi bread or pita bread instead of rice. i hope everyone would make this casserole cause it's really delicious and hearty
Peel the eggplant in wide stripes and remove stems. Cut the eggplant into rounds about 1" thick.
Peel and slice the potatoes into 1" thick round slices, set aside. Slice the onions the same way. Peel the garlic and crush it using one of those little garlic contraptions. Slice the tomatoes.
Heat about 1/2 cup of oil in a non-stick pan and fry the eggplant slices until each piece is light golden. In the same oil, lightly fry the potatoes- they don't have
to cook all the way through. Set aside. In the same pan, fry the onion, and set aside. Drain the fried pieces on some paper towels.
Mix the ground beef, half of the crushed garlic and salt and pepper to taste. Make small meatballs and fry them. Set aside.
Mix about 2 1/2 cups of water with 3 tablespoons of tomato paste, the remainder of the crushed garlic, salt (about 3 teaspoons), and pepper (preferably white pepper) and -- you guessed it -- set aside.
In a baking dish, arrange the eggplant pieces so they slightly overlap (do 2nd layer if necessary.) On top of the eggplant, arrange the potato slices, then the onion, then the slices of tomato on the very top. Arrange the meatballs in between the tomato slices, spreading them evenly. Pour the tomato paste mixture on top of all of this. Arrange the meatballs in between the tomato slices, spreading them evenly.
Bake in a pre-heated oven at 170-180 c, for 45-60 mins, be careful not to burn --
This dish is served with Basmati rice or any other kind of rice -- we prefer Basmati or 'Ammbar'.