Traditional Haroset for Passover
dojemi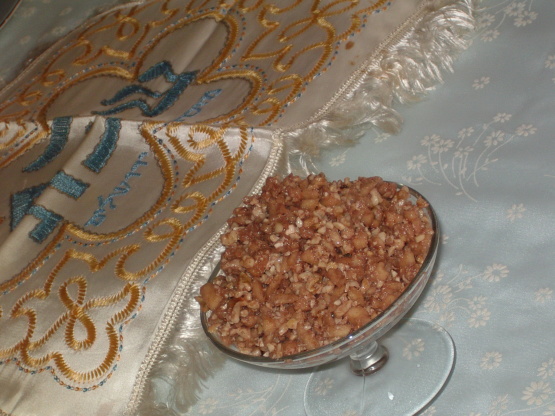 Although there are numerous recipes for Haroset, this is the basic traditional way of preparing it. Various fruits, or combination of fruits, such as dates, raisins, prunes, apricots and even coconut may be added as desired. Amounts of each ingredient may be adjusted to suit your particular taste. The computer does not recognize an ingredient without a specific amount, so I've suggested 1 tablespoon of wine but the amount can be adjusted either way. Keep in mind that the wine is used just to moisten the mixture.
Peel, core and chop apple.
Chop nuts and combine with the aples.
Add cinnamon, sugar and enough wine to moisten mixture.