Traditional English Tavern Creamed Corn
Gidg9088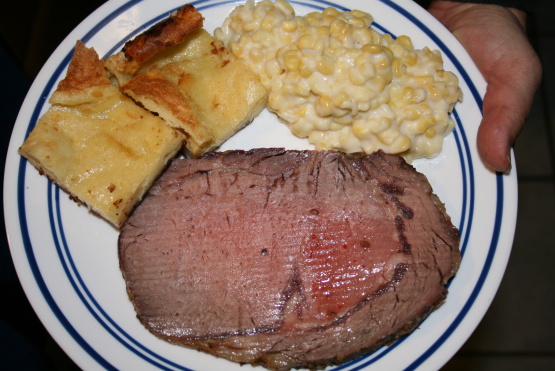 This is a recipe from Gulliver's Restaurant in Irvine, Ca. My family started a tradition years ago to make prime rib, Yorkshire pudding, creamed corn and trifle for Christmas dinner. This recipe is so easy and very delicious. I like it sweeter, so I add more sugar. The last two ingredients are called "Roux" and they are what make the creamed corn thicken. Enjoy!

Just what I have been looking for. Made this as a side dish to roast sticky chicken ( recipe # 8782) and cornbread. Be careful not to use too much flour or it gets too thick. Thank you for posting.
Combine all ingredients except the last two (roux) in a pot and bring to a boil.
For roux: blend butter with flour in a separate bowl, whisk a little at a time into the hot corn mixture, combine well and remove from heat.
Serve.