Traditional 8 Layer Doberge Cake
Prep 25 mins
Cook 1 hr 25 mins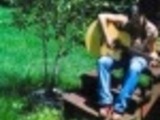 This came to me second hand, but I'm told it is the original recipe from "Let's Bake with Beulah Ledner", compiled by the daughter of the "Doberge Queen of New Orleans" after her death. And in case you are interested, the Louisianna pronunciation of "Doberge" is "Dough-bosh"... This is an impressive cake....and does require an impressive effort!! All ingredients should be at room temperature before you begin. The prep and cook time are estimates (edited after Syd's review so hopefully pretty close) and do not include cooling/chillilng time. Good Luck!
Directions
To prepare the Torte: Cream butter, sugar and salt until smooth. Add egg yolks, one at a time, and blend until smooth. Add sifted dry ingredients alternately with milk. Beat until blended. Add vanilla and lemon juice. With a spatula, fold in stiffly beaten egg whites. Grease 9-inch cake pans. Pour ¾ cup batter into each pan, spreading evenly over bottom. Bake in preheated 375-degree oven for 12 to 15 minutes. Repeat process until batter is completely used, to make eight thin layers.
To prepare the Chocolate Custard: Stir all dry ingredients together in a saucepan, then add the remaining ingredients. Cook over medium heat until thick, stirring constantly. Remove from fire to cool.
To prepare the Chocolate Butter Cream Icing: Cream sugar and oleo, then add cocoa, then the melted chocolate and vanilla. If too thick, add a little hot water, very slowly, until the consistency is right.
To prepare the Chocolate Icing: Combine all ingredients in a saucepan and let it come slowly to a boil, then boil about 10 minutes until it thickens. Beat until thick enough to spread.
To Finish: When cool, put torte layers together with chocolate custard filling and spread chocolate butter cream icing on top and sides. Chill. Then ice with the Chocolate Icing.
Most Helpful
This cake is amazing. I have made it two times. I have good friends who are from Lafayette/Baton Rouge LA. Last year they requested I make this cake. After much research, I chose this particular recipe. They said it was better than the cakes they buy in Louisanna.<br/><br/>I follow the directions with a few exceptions. I make the custard first, so it can be cooling while I am making the cake layers. When I make it, I combine the dry ingredients in a saucepan and combine the milk and eggs. I chop the bitter chocolate and have it and the vanilla and butter ready to add to the cooked custard. After cooking the custard, I put it through a fine sieve before adding the chocolate, butter and vanilla. I then put a piece of plastic wrap on top to prevent a film.<br/><br/>The only difference I make in the cake is that I use parchment paper in the bottom of the baking pans. It makes flipping the layers out of the pans much easier.<br/><br/>I start assembling the cake while the layers are still baking, as it takes only a few minutes for them to cool. I also borrow my husband's small level to make sure I keep everything level while assembling the cake.<br/><br/>The first layer of icing is very thick. It is actually a lot like glue. Next time I make it, I will probably add one more ounce of melted bitter chocolate.<br/><br/>Yes, this cake is a lot of work. All in, it takes me around five hours to make.
The making of this cake was definitely work, & for the most part I just wanted to prove that I could do it! I followed the recipe right down to the last period, & I'm figuring the total time spend was something less than 2 1/2 hours ~ That included 85 minutes of cooking time & 25 minutes of prep, along with additional time for the cake to cool & for the partially frosted cake to chill! Still, I thoroughly enjoyed making this GREAT TASTING CAKE, but then, I'm a chocoholic! I had company who helped us eat this wonderful chocolate treat, & I actually got 12 servings out of it! Thanks for an absolutely enjoyable experience! [Tagged, made & reviewed while in New Orleans on the ZWT5]
I actually need the Dobash filling. I have seen the video of the woman who's been making the cakes at Gambinos forever. Her Dobash is dark dark and very thick. I followed the recipe to a T bit the final product came out as a delicious milk chocolate pudding. Any ideas why? Use more of the chocolate squares? Cook longer? It was sort of that almost black, and super thick glossy filing i was expecting. All said, still yummy. .. but as pudding