Trader Joe's Grilled Zucchini Salad
Sara 76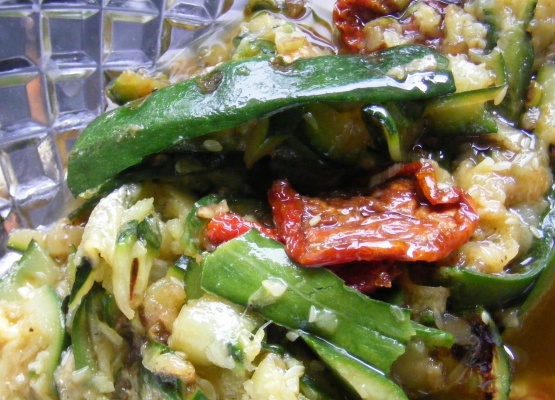 A great little recipe I found on the back of a package of baby zucchini at Trader Joe's

This is outstandanding!!! I was forced to make a small change, as we can't get the baby zucchini, so I used regular zucchini, thinly sliced it lengthways, and layered in the George Foreman grill to cook. As soon as it was cooked, I tossed it through the other ingredients, and served it still hot, as a side with our roast chicken. Even my hubby, who usually refuses to eat zucchini, went back for seconds on this one! I'll be making this a lot! Thanks for sharing!
Heat grill on medium-high heat.
Split zucchini lengthwise and toss with one tablespoon of oil, salt & pepper.
Grill the zucchini cut side down until cooked (about four minutes).
Remove zucchini from grill and place in a bowl with tomatoes, garlic, shallot, balsalmic vinegar, and remaining olive oil. Toss and season with salt and pepper if needed.