Trachelle's Favorite Wheat Bread (Bread Machine)
akgrown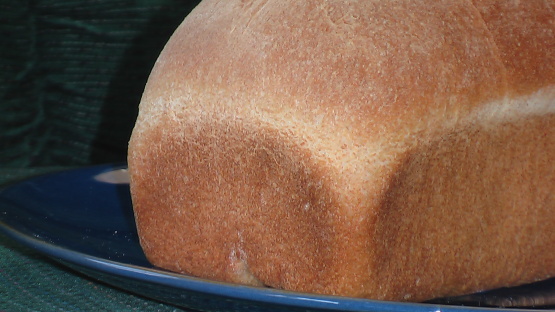 This bread is sweeter than most whole wheat breads and it stays moist and soft for several days. Freezes well too.

Wow. What can I say. I cook and bake a lot, but this is the best bread maker receipe Ive ever tasted. I havent even used the brown sugar yet, been using regular white sugar.
Add all ingredients to bread machine pan in the order suggested by the manufacturer.
Add 2-3tbs of water or flour if dough is too wet or dry.
I usually use the dough cycle then form loaf, rise until doubled, and bake in the oven at 350 degrees for 25-30 minutes.