Tourtiere (French Canadian Meat Pie)
Prep 20 mins
Cook 40 mins
This dish is traditional in French Canadian homes at Christmas. It freezes well, and is handy for company.
Directions
In large skillet, brown meat with onion and garlic. Drain fat.
Stir in water, celery, carrot, boullion and bay leaf.
Bring to a boil.
Reduce heat and simmer 7-8 minutes.
Remove from heat and add potatoes and spices.
Spoon into pie shells. Cover with pastry topping.
Combine egg yolk, water and brush lightly on crust.
Bake 375°F 30-40 minutes.
Serve with brown gravy and salad.
Reviews
Most Helpful
I'm from Montreal so I'm quite familiar with tourtière but this one just didn't measure up. It wasn't particularly flavorful and the texture was off. I followed the recipe exactly. I don't use a gravy. If a pie needs gravy to taste good then the pie isn't good in the first place. That's just me though.
I'm not rating this, I only want to point out that anyone from Quebec will agree that we never, EVER serve gravy and lettuce with this. If you really want to put something on your tourtiere, use ketchup (homemade, ideally, but regular can work), and leave the gravy for the mashed potatoes that are the normal side dish for this.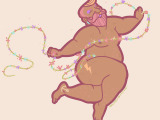 This is the 2nd time I've made this at Christmas and everyone loved it! The flavor is wonderful and I didn't use gravy. This will recipe will be a tradition from now on! Thanks!