Boomette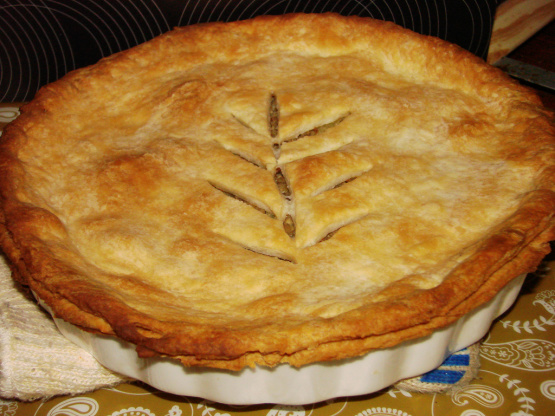 Christmas Meat Pies, make them company mini size. Bake and heat up for the last minute guest. This is French Canadian recipe from my aunt in Sudbury, Ontario.
Instead of nutmeg, I used allspice. And a little bit more. Me and my son loved it. DH doesn't like tourtiere so he didn't taste it at all. I told my mom that I made this tourtiere and she wanted the recipe. I gave her by the phone yesterday evening and she made 5 tourtieres with your recipe. She also used a mix of veal and pork. She liked it. She's used to add ketchup to a tourtiere but with this one she didn't cause it was too good. It's really a keeper. And very easy to do. Thanks andypandy :) Made for Bargain Basement tag game
Boil peeled potato, drain and mash let cool.
Combine the minced ground pork with the cream and the onion, garlic, and spices.
Heat to boiling, and break up the meat as its cooking.
Cook on a simmer for 25 minutes, until all the liquid has evaporated.
Remove from heat and stir in the mashed potato.
Chill until cold.
Prepare your favourite savoury pie crust for a double pie.
Line pie plate with bottom crust, and place filling evenly into shell.
Top with top crust.
Vent slightly.
Pie now can be frozen for future baking, or baked now.
Preheat oven 450 degrees and bake 15 minutes, Reduce heat to 325 degrees, and bake 20 more minutes.
Let pie rest 5 minutes, before cutting.
Serve with HP Sauce, Tabasco Sauce, Worchestershire Sauce.