Tostones, or Fried Banana. (Venezuela)
Mami J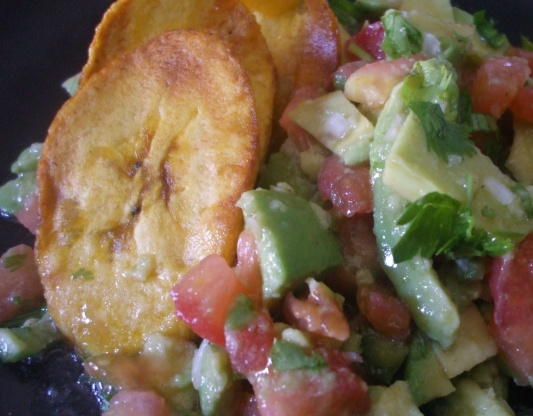 I always ate this when I was a child, and now too. Is a good snack from Venezuela.

Top Review by Mami J
I ended up with a 4-star rating, however, I made this using regular green bananas and it didn't turn out very well, they were sort of sweet and burned before they were crispy. Then I used green plantains and they were very, very good. Had them with Recipe #13100. Thank you for posting. Made for Fall PAC '09.
peel the banana.
cut into 2 cm cylinders.
fry these cylinders until the banana is a pale yellow colour.
remove from the heat.
place on a non-porous surface and using a glass or a plate you squash the plantain to make circles about half a Cm. thick.
Use salt to your own taste and fry until they are crispy.
Serve hot with guasacaca sauce or garlic "mojo".