Parsley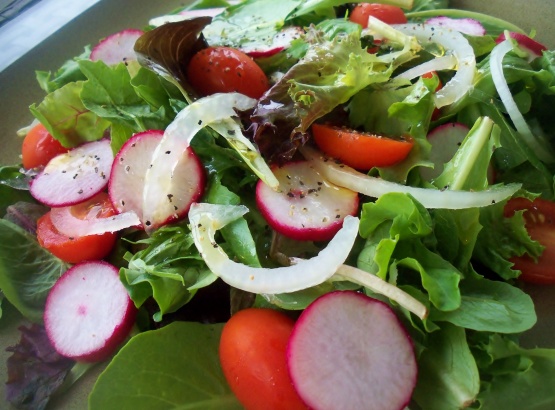 About.com has a large section on Latin/Caribbean cooking. "Cuban tossed salad is a simple yet delicious salad. Serve the tossed salad for a light lunch or with dinner. This recipe is very versatile; you can substitute any variety of tomato, onion, lettuce or radish. The fresh dressing is worth the extra effort to make, but if you don't have time you can use bottled vinaigrette."
Arrange tomatoes, onion, lettuce, and radishes on a serving platter, or toss them together in a salad bowl.
Using a blender, mix together garlic, olive oil, vinegar, lime juice, salt and pepper to make a vinaigrette type dressing.
Chill the salad and dressing until ready to serve.