2 Reviews
I'm happy to be the first to review this wonderful soup recipe. It is delicious and so easy to prepare. I wasn't sure if I'd like the addition of zucchini but I loved it. The flavor combinations are great. I enjoyed it with crumbled tortilla chips on top. Yummo! Thank you for sharing. This recipe is going into my 'best of the best file'. Made for the Bargain Basement tag game in the Cooking Games with Friends forum.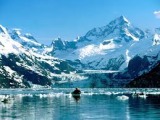 We loved this tasty and very healthy soup! I used 2 cups of diced rotisserie chicken since I had it on hand. Otherwise made as directed using the wine and fresh jalapeno options. It made a whopping 18 cups of soup. Thanks for sharing! Made for Spring PAC 2014.
Tortilla Soup With Undercover Veggies!