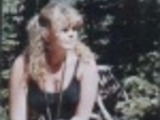 These are wonderful to take to parties. Very easy to make as well. Always a big hit. Adjust the ingredients accordingly to how many you wish to make.
Directions
Mix together cream cheese, olives, chilies, and onions of desired.
Spread the cream cheese mixture in a thin layer on each tortilla.
Roll up jelly roll style.
Slice into 1 inch pieces.
Serve with salsa for dipping.
Reviews
Most Helpful
As I was preparing to rate this, I just noticed that the recipe has 2 lines that say '1 package of cream cheese'. I only used one 8 ounce package of cream cheese which could explain why I only got 7 tortilla's out of the recipe and they were kind of flat. I had some taco seasoning on hand and so I took the other reviewer's suggestion and added a teaspoon or so to the mix. It did taste good.

I originally got this recipe from a friend and lost it... I came looking for it and this recipe is exactly the same.
I love it and have always made it for potlucks and get togethers. She is right it doesn't need the taco seasoning. Myself and several others have even said they can eat it w/o the salsa.
Love them and thanks for sharing I was hoping to find these.
These were good, and just what they promise - simple tortilla rollups. I did feel that the green chili flavor was pretty powerful when I tasted the filling before putting it in my (green spinach for St. Paddy's Day) tortillas. However, when added to the tortillas, they balanced perfectly.