Tortilla Mushroom Appetizer
Bergy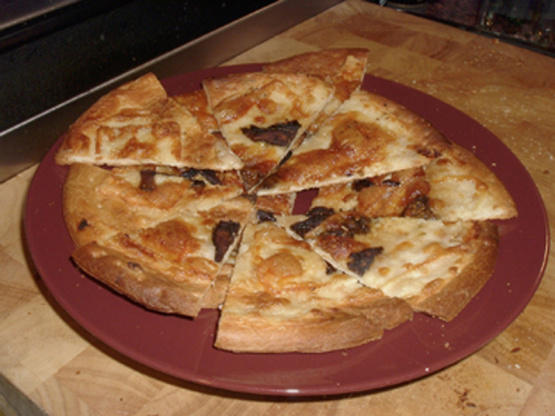 This is so simple to make and it only takes minutes. Use any tortilla you wish and any type of mushroom, or for that matter any cheese. This is just a basic recipe. They are lovely crisp wedges. Serve with olives on the side or pickled onions

I used mushrooms, stems and pieces, drained, made 4, doubled the ingredients and added 4 thinly sliced green onions before the cheese. Serve as a meal with tomato soup!
Pour boiling water over the dried mushrooms and soak for 5 minutes, drain& chop the mushrooms.
When the tortillas are almost crisp, (3-5min 350 oven), remove from oven, sprinkle with the chili if using sprinkle the cheese evenly over the two tortillas, add the mushrooms.
Broil until the cheese bubbles apprx 6 minutes.
Slice each tortilla into 6 wedges& serve.