Tortellini with Pesto and Sun-dried Tomatoes
Rayndrop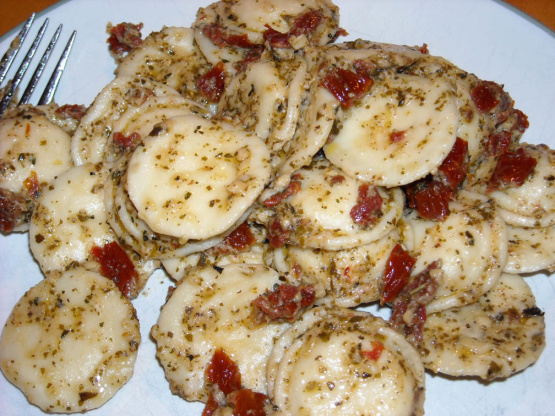 Garlicky pesto and rich sun-dried tomatoes make this tortellini irresistable. This is an easy dish for a picnic, potluck or dinner tonight. Try it with a salad and toasted garlic bread.

Delicious dish! Quick and easy too. I enjoyed every bite!
Cook tortellini according to package directions.
Drain and toss with pesto, sun-dried tomatoes, chopped basil and cheese.
Serve hot or at room temperature.