Tortellini With Light Alfredo Sauce
Nif_H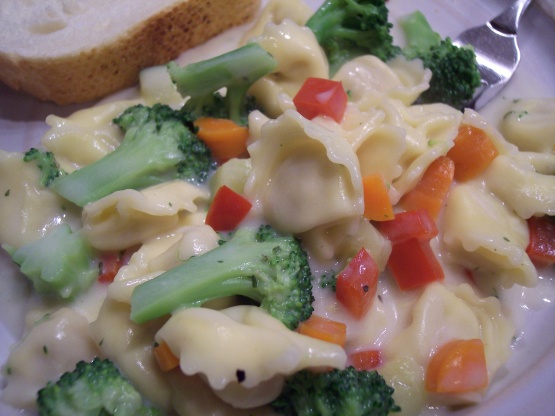 Loaded with veggies and a nice alfredo-ish sauce--it's hard to believe this one is light! I'm sure you can swap veggies for whatever you have on hand.
Put a large pot of water on to boil, then add tortellini and veggies. Stir to keep from sticking and boil about 10 minutes (according to package directions).
In a small saucepan combine broth, milk, and butter over med-high heat until butter melts, then add alfredo sauce mix.
Whisk to dissolve powder, then cook over medium for five minutes.
Add parmesan and whisk again for twenty seconds.
Drain tortellini and veggies then place back in pan. Pour on the sauce and voila!