Torta Di Pane (Rustic Bread Pudding Cake from Ticino
katew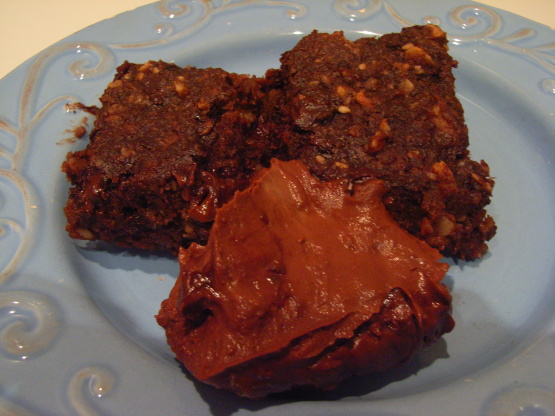 This is a traditional cake from Ticino Switzerland.

Top Review by katew
DD and my BF gave this 5 stars. I was not sure what to expect from this recipe but it was a big hit with them . I will try it tomorrow. They tried it hot and I will try it cold. Ingredients are the types to usually be on hand and it is an easy recipe to follow. I love anything rustic so this had immediate appeal for me and it sure looks and smell delish !
Grease a 10 inch round cake pan.
Heat oven to 400 degrees with rack in middle of oven.
Put the bread cubes in a food processor and pulse to make 1/8 inch crumbs.
Put crumbs in large mixing bowl with lemon zest.
Bring the milk to a simmer over medium heat and then pour over the bread to cover it completely.
Let mixture stand for 10 minutes so the bread absorbs the milk.
In another large bowl whisk the eggs and then add the sugar in a stream.
Then whisk in the cinnamon, cocoa, nutmeg and vanilla.
Stir the bread soaked mixture into this.
Stir in the ground almonds and raisins.
Scrape batter into prepared pan and smooth the top.
Decorate with the almonds and pine nuts in a symmetrical pattern.
Dot the top of the batter with the butter.
Place the pan in the oven and immediately lower heat to 350 degrees.
Bake the cake until it is a deep golden and a toothpick inserted in the middle comes out clean, about an hour.
Cool the cake in the pan, on a rack.
Invert cake onto rack and then invert again onto platter.
Dust cake with confectioner's sugar before serving.