Prep 40 mins
Cook 50 mins

A corn soufflé or pudding that can be eaten with Rajas Con Crema or with pork in Salsa verde. Some people add sugar or honey. I personally prefer it without sweetener. If you like corn you will love this recipe. It can be made ahead of time and refrigerated or frozen until ready to serve.
Directions
Puree corn in batches with 1 and 1/2 sticks of butter, salt, baking powder and egg yolks. Add milk if needed to make corn blend easier.
Pour mixture into a large bowl.
Beat egg whites until stiff and fold into corn mixture.
Pour into a baking dish large enough to hold the mixture and for it to raise about an inch.
Dot top with butter and sprinkle with breadcrumbs.
Place in preheated 350° oven for 45 to 50 minutes until top is golden and a toothpick inserted in center comes out clean.
Most Helpful
I really liked this dish. It didn't say when to add the milk so I added it to the corn mixture after it was all pureed. I also added 5 tsp of vinegar to the egg whites it made them perfectly stiff. I used a pampered chef bowl to cook this in since it made so much. I sprayed it with vegtable spray and it came out beautifull. I took photos and will post later. I also made your Rajas Con Creama to go with Yuumm. photos to follow. Barbara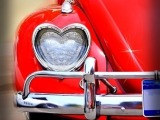 This was very good. I served this with your Rajas con Crema recipe as suggested and it was wonderful. I didn't use the sugar, as I didn't want it sweet, although I'm sure it would have been good with it as well. I halved the recipe (using 2 large eggs)and baked it in a 9X7-inch glass dish. It gaves us 4-6 servings. Thanks Cunswim for another wonderful recipe!