Torresmos-Portuguese Garlic Roasted Pork
*Needs to Marinate 24 hours* The marinade is a wonderful flavor enhancer for the pork. Original recipe from David Leite, and adapted to our taste.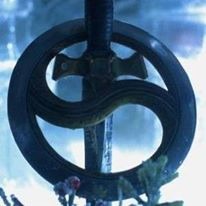 Delicious pork roast! I actually ended up marinating it for about 48 hours as I wasn't able to cook it when I planned. The only change I made to the recipe was to not mince the jalapenos. I just added some jalapeno slices to the marinade so it wouldn't be quite so hot for the children. The roast ended up with just a subtle touch of heat to it. We really enjoyed this recipe! Thanks for sharing it. Made for ZWTIII
1⁄2 lb fresh jalapeno (4-5 are plenty for us)

1

tablespoon salt
1⁄4 cup paprika (sweet or hot, I use sweet)
1⁄2 cup white wine
1⁄4 cup red wine

10

garlic cloves, chopped

4

lbs boneless pork butt, cut into 8 pieces (I use thick cut boneless pork loin chops and reduce cooking time)
1⁄4 cup oil (for roasting, about 1/4 cup)
salt & pepper, to taste
Preheat oven to 375°F.
Place the peppers and salt into a food processor and mince.
Combine the minced peppers with the garlic, paprika, white wine and red wine in a large glass bowl.
Add the pork pieces to the marinade, making sure the pork is coated well.
Cover with plastic wrap and place in the refrigerator for 24 hours.
After 24 hours remove pork, and discard the marinade.
Pour oil into a large roasting pan, place the pork in the roasting pan and season with salt and pepper.
Roast at 375 degrees for about 1 hour (turn the pork regularly to make sure pork stays moist).
Depending on the cut and how thick your pork pieces are, cooking time may need to be adjusted. Pork should register at least 160-170 degrees for safety.
I have not tried this yet, but was thinking of marinating a whole pork shoulder or loin roast and trying it in the crockpot.