Torresmos - Marinated Pork With Chili Peppers, Wine and Garlic -
Linky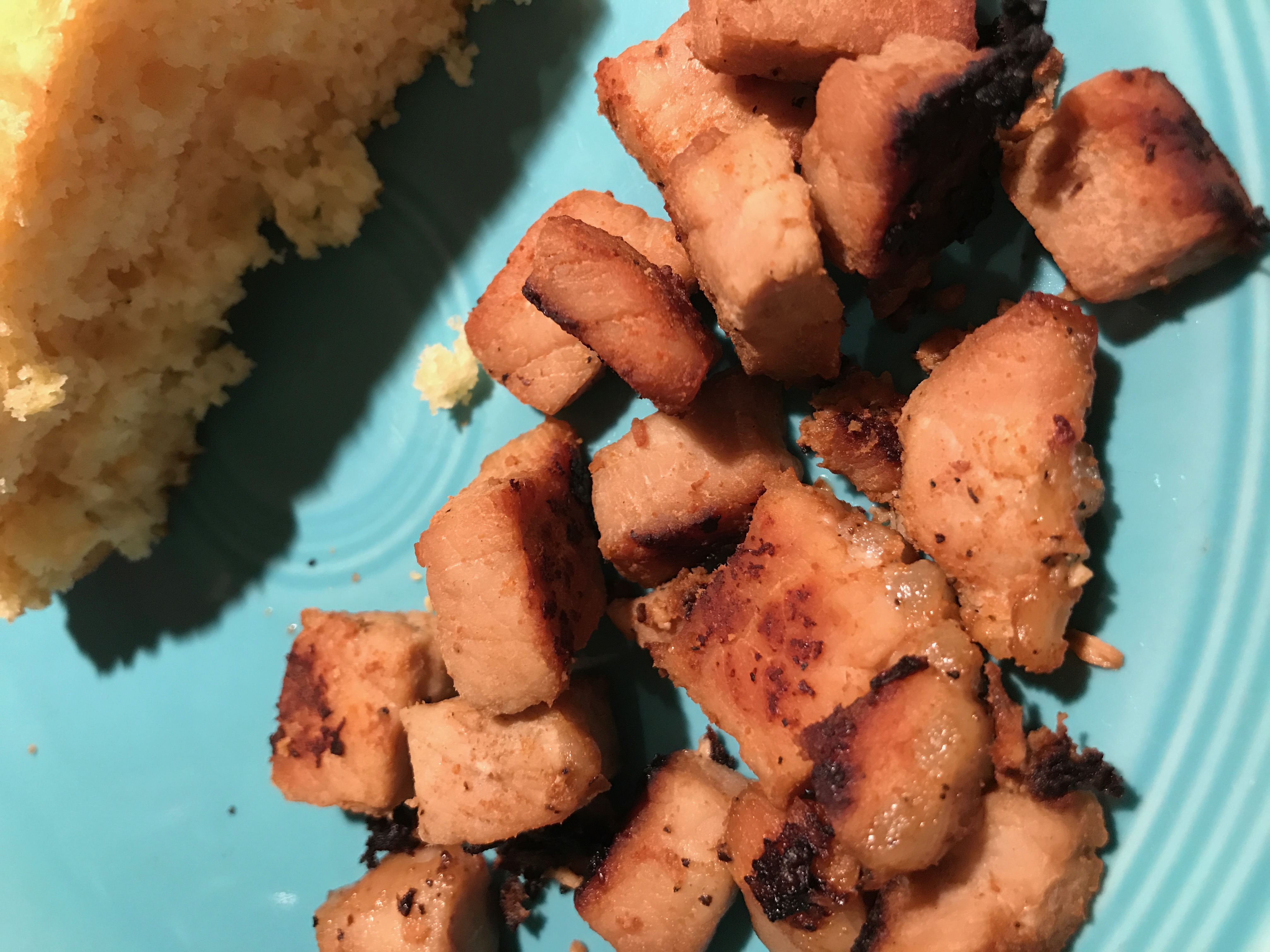 This recipe is submitted for play in ZWT8 – Spain/Portugal. It is a recipe by Ana Patuleia Ortins This is similar to the another recipe except that it uses pork butt and is cooked in the oven. Note: This can also be braised on the stove top in the marinade until fork tender. Note: Prep time is the meat marinating in the fridge overnight.

Top Review by Linky
This made a very tasty, flavorful pork entree. I did not put in any peppers because I didn't have or know what hot red finger peppers are. Or should I have used a bell pepper? I didn't know, so skipped. What I should have read more carefully is size of cubes - mine were smaller than stated, probably 3/4 inch cubes or so. After 35 min. in the oven, they were done and a bit dried out. Flavor was great, despite my drying them out!
Place the meat in a non-reactive glass or ceramic or stainless steel bowl and season the meat with the peppers, paprika, garlic, bay leaf and salt and pepper.
Turn the meat in the seasoning to coat evenly and slowly pour the wine over the roast, cover and refrigerate overnight.
About 1/2 hour before starting to cook, drain the marinade from the meat.
Preheat oven to 350 degrees F.
Drizzle the bottom of a roasting pan with olive oil to coat and add the meat.
Place the pan in a 350 degree oven and cook for 1 hour, turning the meat to evenly brown.
The meat should be fork tender.