wyojess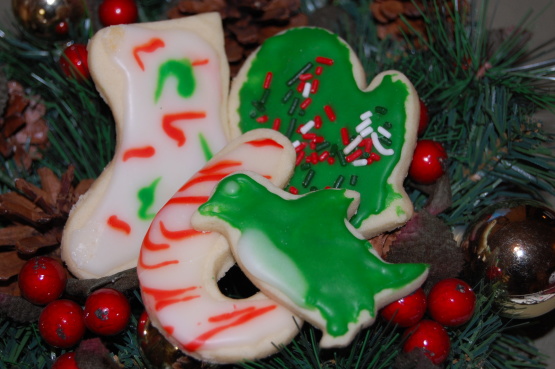 Ever wonder how the bakery does it? Well, here's their EXACT recipe. Easier than you'd think! I use my food scale and they always turn out great.
Preheat oven to 375*.
Cream together sugar, salt, butter and vanilla for 45 seconds.
Add eggs and cream one minute.
Add flour and mix on low, scrape bowl and mix another 5-10 seconds. DO NOT OVERMIX.
Roll out dough to 1/8 inch thick and cut with cookie cutters.
Bake 8-10 minutes until cookies just start to brown.
Top with "Recipe #235776".