Top Secret Recipes Version of Wendy's Chili by Todd Wilbur
This is a version of the famous Wendy's chili and it tastes just like it! This recipe is from Todd Wilbur's book Top Secret Recipes. www.TopSecretRecipes.com
Directions
Brown the ground beef in a skillet over medium heat.
Drain off the fat.
In a large pot, combine the beef plus all the remaining ingredients, and bring to a simmer over low heat.
Cook, stirring every 15 minutes, for 2 to 3 hours.
Most Helpful
I followed the recipe ratios as given, and based on the suggestions of other reviewers, I used canned diced tomatoes ( Hey it's January in Minnesota !! ) and I used a crockpot. The chili was very good, however based on the chili I bought last night at Wendy's, I must warn you that this recipe has more heat. Also because I was not simmering the chili in an open pot, mine was not as thick. To make up for that, I added one tablespoon of corn starch mixed with an equal amount of cold water. Of course timing will be different using a crockpot, so I called it done when the tomatoes started to fall apart, and the onion was no longer crunchy.

FINALLY!! A chili recipe I can throw together and not have to constantly adjust the "heat" for those of us with a palate that is easily traumatized by Big Red gum-level spicey-ness. This was mild and flavorful and I could still use my tastebuds after a nice big bowl. I did cut the recipe in half and it worked out great. I did not use the fresh chilis, I used a small can of chopped green chillis from the pantry. I added about 1/2 cup of fresh minced green pepper just because I needed to use it up. I put this together in a stockpot and let it simmer away for close to 6 hours while I did housework...though I did try a small sample after about 2 hours and it was great. I served mine with a dollop of sour cream, shredded cheese and a sprinkle of corn chips...YUM!! This is my new standard!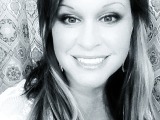 Excellent! My new chili recipe; and it does taste just like Wendy's. I followed the recipe exactly; but next time I may cut back on the beans. Wonderful, thanks for posting it.