Top Secret Recipes Version of P.f. Chang's Mai Tai ByTodd Wilbur
Annacia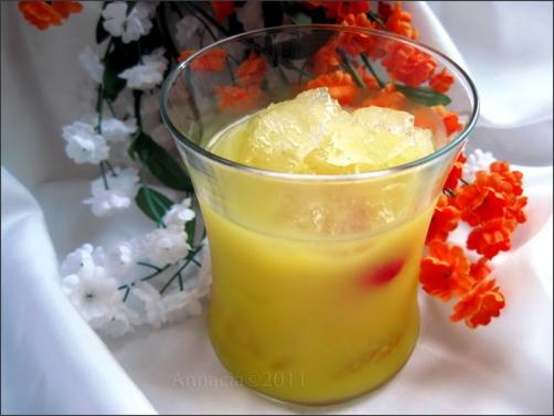 From www.TopSecretRecipes.com I love P.F. Chang's Mai Tai. DH found this recipe on Top Secret Recipes. We think this is pretty close, and really delicious. This is the way we make our mai tai's! Enjoy!

I've never had a mai tai from PF Chang's, but I love them so had to try! This is the first one I've actually prepared myself but it was very good and tasted like a bartender made it! Yay me! Keeper! I did use simple syrup instead of the orgeat syrup, otherwise made as posted.
Fill a 16-ounce glass with ice.
Add the light rum, triple sec, orgeat, orange juice, and pineapple juice; then give the drink a quick stir.
Splash the 151 and dark rum on top. Do not stir.
Make a small cut in the pineapple wedge, then stick a toothpick into the pineapple wedge on the opposite edge. Pierce a maraschino cherry onto the toothpick. Slip the pineapple slice onto the rim of the glass (into the cut that you made). Add a straw and serve.