Top Secret Recipes Version of Applebee's Mud Slide ByTodd Wilbur
lazyme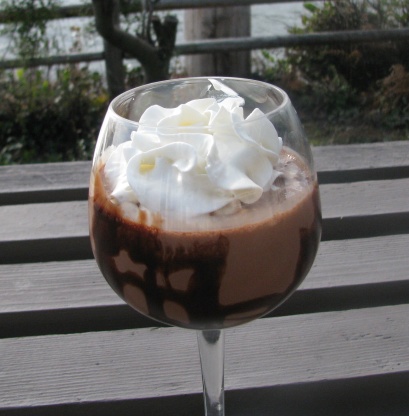 From www.TopSecretRecipes.com Bury your sweet tooth with smooth Kahlua, creamy vanilla ice cream, whipped cream and rich chocolate syrup. This is the copy cat recipe of Applebee's Mud Slide. I borrowed a friend's cookbook entitled Top Secret Restaurant Recipes 2 and wanted to put this recipe here so that I wouldn't lose it.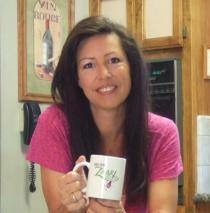 Pure chocolate tasting dessert! *Loved it* I made as the recipe states except that I swirled the chocolate syrup in smaller glasses then put in the freezer for a few minutes, Oh my this was terrific! Lovely combination and my friends loved their little desserts! Thank you for sharing such an easy and impressive dessert. (Made for Bevy Tag 8/08) Cheers ~V
Measure 2 cups of ice cream into your blender. Add the Kahlua and blend until smooth.
Prepare a 16-ounce wine glass by swirling chocolate syrup around the inside of the glass. Hold the wine glass by the stem with one hand and twirl the wine glass as you squeeze the chocolate. Slowly move the chocolate up toward the rim of the glass so that the chocolate makes a continuous spiral around the inside of the glass.
Pour the drink from the blender into the glass. Add a pile of whipped cream to the top of the drink and drizzle additional chocolate syrup over the whipped cream. Add a straw and serve.