alligirl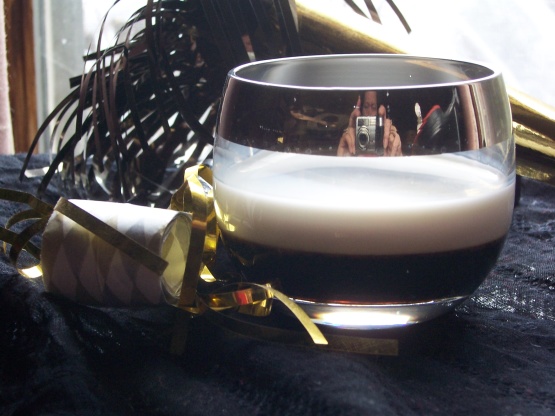 Shooter recipe I found on Sandra Lee's on-line site.

Diner, this is wonderful! Kahlua and cream is one of my faves; how can you go wrong, with two such luscious tastes?! Perfect, as a nightcap, or an after-dinner drink, this will be enjoyed over and over! Thanks so much for sharing! (As an aside, after pouring kahlua, turn a spoon over, and dribble the cream over the back, into the liqueur; this will help to achieve the 'layered-look!)
Fill each shot glass 2/3 full of Kahlua®.
Very slowly pour in enough heavy cream to top off the glass.
Serve immediately.