diner524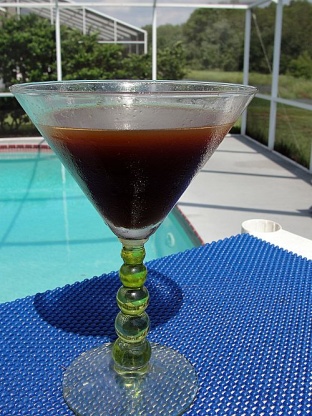 This is from "The Everything Cocktail Parties and Drinks Book" by Cheryl Charming. "If you find yourself wondering about this martini, rest assured that as weird as it sounds, it does taste exactly like a Tootsie Roll. Taste the two together and compare---if you dare."
Pour all the ingredients into a shaker tin of ice.
Shake, then strain into a martini glass.