CIndytc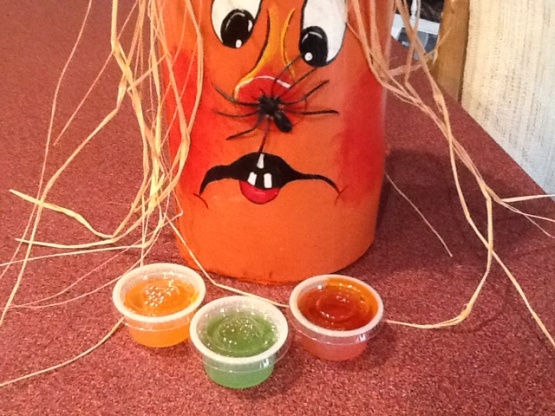 Seriously these taste like Tootsie Rolls. Who can say no to a jello shot? This recipe, like all my Jello Shot recipes are not heavy on the alchol. I like my Jello Shots to be unique, have lots of flavor and be tame enough that you can have a couple.
Mix boiling water and jello. I like to put in a pitcher.
After well disolved add cold water and Creme deCocoa.
Pour into shot containers and chill for 4 hours.
Enjoy.