HisPixie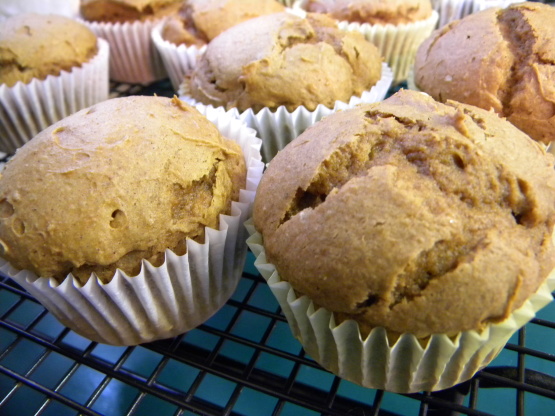 This moist muffin is so tasty and healthy - you'll feel almost guilty making and serving them!!

I just made these muffins for a last minute company lunch. I was in denial of the so few ingredients so I added an egg and a splash of OJ. (Not needed, I am sure.) The muffins were a big hit. Now I am planning on trying them with other cake flavors and different fillings. Thanks, Debbie!
Put all ingredients into a bowl and stir until moistened.
You do NOT need any liquid- only the pumpkin and cake mix- keep stirring- it will be wonderful!
Drop by spoonfuls into lightly greased muffin pan.
Bake at 350 degrees for 19- 23 minutes.